As a beginner in beatmaking, I'd like to tell you why you should choose to make your own beats. And for that, I will tell you my own story.
To do so, I need to go back to when I was 15 years old and wrote my first rap lyrics. (I'm 29.) Indeed, I did not suddenly wake up and say to myself, "hey, I want to make my own beats today." No, it took me several years and various music-making experiences throughout my teenage years to understand that I wanted to compose beats.
Basically, from writing lyrics to learning how to sing or play guitar, I have expanded my creativity over the years. The more I expanded it, the more I wanted to compose everything by myself.
So, why should you choose to make your own beats? The answer to this question is because your musical creativity hunger never stops. Various signs show this desire, and I'm going to tell you how it happened for me.
It takes time to search for a beat online that goes perfectly well with your lyrics
When I started writing lyrics for songs
When I was 15 years old in 2008, I knew nothing about music. All I knew was that I loved to listen to rap music and that I wished I could sing rap songs like my favorite idols: Eminem, 50cent, Tupac, or French rappers such as Iam or Sniper.
When something dramatic happened in my life, I started writing about it, and very quickly, I wanted to transform my texts into songs. It was a strong feeling. I knew deep down that I wasn't writing a diary, but rather songs. I think that it was the first sign of my musical creativity.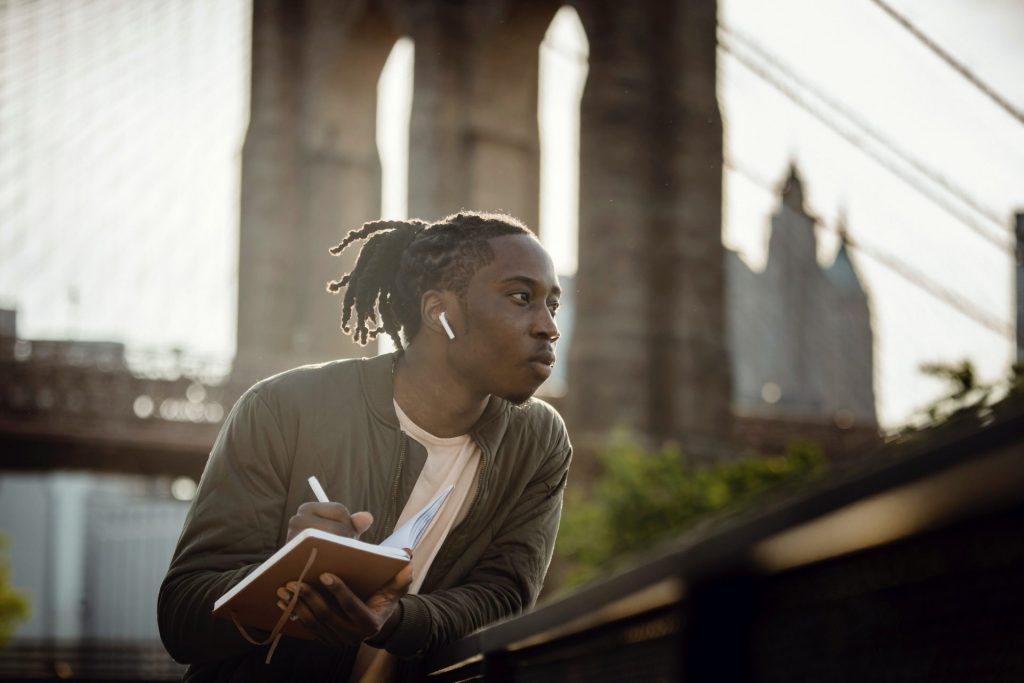 Read my advice on how to write lyrics for your songs
When I needed my own beats for my rap songs
So, how could I rap my lyrics without a beat? As I could not, my first reflex was to search for instrumentals online and record my rap. At the time, it was not so easy to find beats online, but it was still doable, just not as easy as it can be today on Youtube.
The first problem that happened was that I was rarely satisfied with the instrumentals I found online. Not that the beats were lame, but because there were always things that I wished could be made differently to suit my lyrics and the way I wanted to sing them. As a result, I spent too much time listening to and listening to instrumentals until I could catch a good one.
In my opinion, the fact that I was not fully satisfied was a second sign of my musical creativity. It just shows that you want to make things by yourself and that you have enough mental projections about what you want to accomplish. If you too have a similar story, I think it is a good sign that should motivate you to learn to make your own beats. You'll definitely have fun as it is going to push away a barrier.
You wish you could have a music band to create your own songs
I started to create songs thanks to my music band
When I was 17 years old, I played in a band. I was the singer.
Some of my friends in high school played instruments. One day, I was with them, and we started singing together. I loved it, and I realized that I love singing. After rapping, I opened myself to new styles, especially blues. This is the time I discovered Ray Charles, Steve Wonder, and Elvis Presley. Sometimes, I wonder if I prefer to sing or rap, but this is another debate.
Anyway, from one thing to another, my friends asked me if I was OK to sing in their band for the high school show. Naturally, I said yes, as I was excited to sing in front of an audience.
This experience was not only amazing but also a source of learning. Thanks to this band, I learned that music could be made with a singer, a lead guitarist, a chords guitarist, a bassist, and a drummer. Of course, you can make music with less than that. Acapella music or guitar/voice music. What I want to say is that this band showed me the kind of basic combinations of musical instruments that you need to make a song.
Besides, as I was writing lyrics, we had so much fun inventing songs together. And my feeling was that it was a completely creative process where everyone was composing. As a result, we've created many songs together.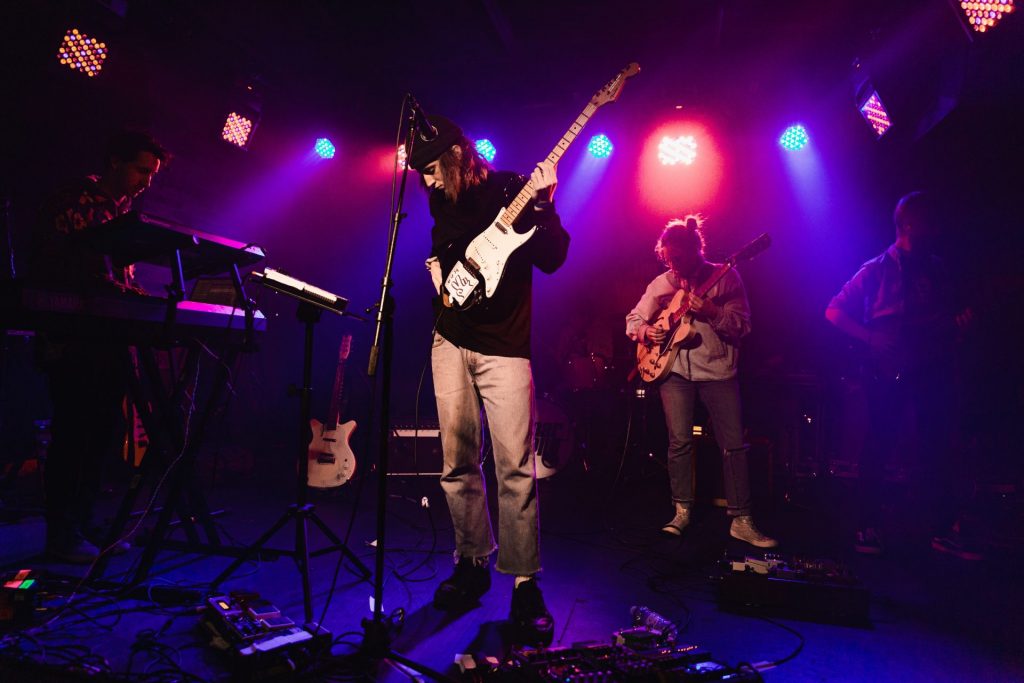 I quit the band and I could not compose anymore
When I quit the band, I was so frustrated because I could not get access to the musical instruments. I went back to finding instrumentals online. Eventually, I bought a guitar and I learned how to play the four magical chords so that I could create my own accompaniments. Although I had a very limited field of guitar composition due to my low level, it was fine with me, and I had a blast making my own songs.
I'm telling you this part of my story to enhance two signs that should trigger your motivation to make your own beats. On one hand, thanks to this music band, I started to better understand how music works, and I just wanted to do it on my own. On the other hand, I learned to play guitar, and despite my low level, it was so cool to discover new fields of creativity.
You want to make music, but you don't have a band or instruments to do it
When I found out you could make beats with a computer
In 2013, as I was going to the music room at my university, I found a guy making music on his computer. I knew that people were making music on their computers, but I had never seen how it was working.
Basically, he was selecting virtual instruments from his music software and playing them with a MIDI piano keyboard. He recorded different instrument tracks and added them together on his multi-track software. It seemed so simple. He recorded a bass track, a guitar track, and a drum track, and suddenly, in a couple of minutes, he had made a great song on his own.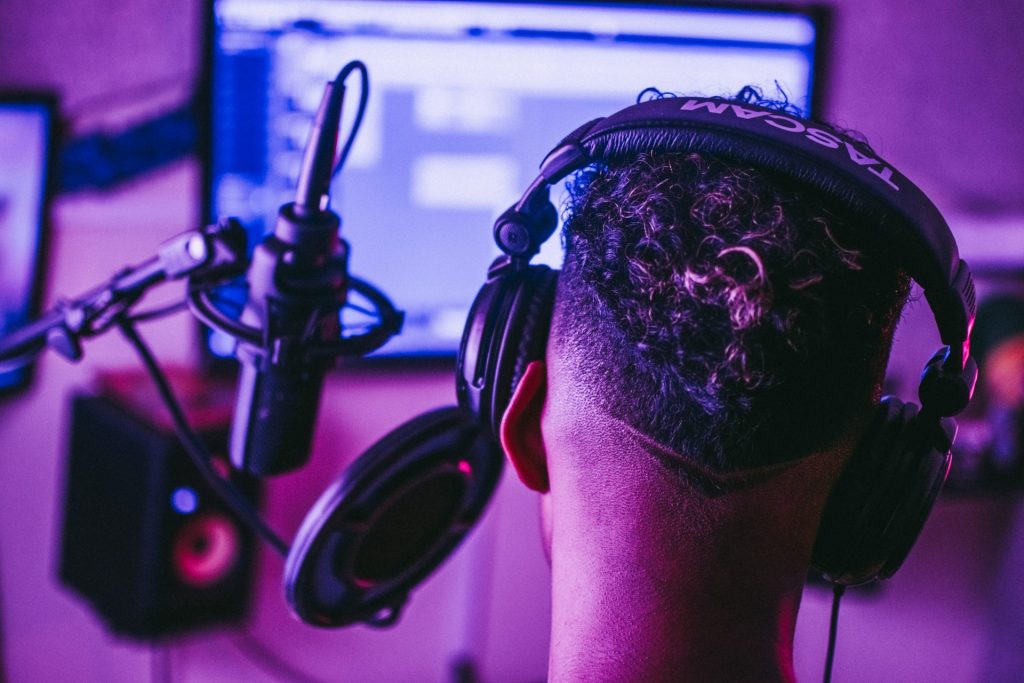 I just wanted to do the same. He did not have a band or physical musical instruments, but he could do just as much as a band. The only thing that I did not have was his great musical skills.
Thanks to a computer and my friend, we made a lot of beats together
As I knew a bit about music composition, I asked him if he could make a beat that I had in my head. To do so, I sang the notes with my voice, and he could pick a virtual instrument and record a track accordingly. We did this with several instruments, and in a couple of minutes, he had made the song I had in my head. The best experience ever!
In the end, this guy and I befriended each other, and we kept composing music together. I was using my creativity and voice, and he could use his skills to transform it into reality.
I had so much fun doing this. At that time, I knew that I wanted to make my own beats. By using software, I started to understand how I could compose a song without the need for a music band and physical musical instruments.
You want to use music software, but you lack skills
I'm alone. How can I make beats on my own without skills?
We are in 2017. I'm still writing rap and song lyrics. However, I don't have my guitar or a band to make music with anymore. I could only find instrumentals on Youtube to accompany my voice. That was very frustrating for the reasons mentioned in the first part of this post.
Although I had my computer, I could not find the motivation and time to download music software and learn how to use it. Indeed, they can be expensive, and I don't have enough skills to write notes on a virtual music sheet.
Making beats with musical loops is so easy
I was not motivated until I discovered the launchpad instruments. I saw people playing music loops on music pads. You press a button and a music loop starts. Besides, I also discovered that musical loop libraries were all over the internet. For instance, visit Splice Library
So I got interested in it. I found millions of lead, chord, bass, or drum tracks online. So, I packed some together with the same BPM and pitch. Then I organized them using multi-track software like GarageBand or Audacity. And Bam! I got back the feeling. The one where you feel you're creating and composing.
Read the post on how to make a beat in GarageBand using Apple music loops
Although I'm not composing the tracks themselves, the fact that you get pleasure in structuring them to compose a beat should give you enough incentive to make your own beats. The next steps will be to compose the tracks by yourself and to better master the software.
So, why should you choose to make your own beats?
You should make your own beats because you're creative and you understand that you feel great every time you get to create a song or any piece of music.
There are many signs of frustration that should motivate you to make your own beats. If you feel that you want personalized instrumentals for your rap/song lyrics or a band/musicians to accompany your voice, it should draw your attention to the fact that you are creative and that you could have a blast composing beats by yourself.
I shared with you my story to show you how, during my musical journey, I discovered in myself that I was having such a good time every time I could create a piece of music, whatever the means I had in my hand. At the end of this musical creation journey, I understand my desire to make my own music. Understanding it does not make me a better musician, but a much more motivated person to learn how to do it and to find any solution that would let me do it.
If you don't know how to play instruments or use music software, there are solutions for beginners to start beatmaking, namely by using music loops. In 2018, with two friends who are engineers, we decided to create a solution that helps beginners access beat making without previous musical experience: La Scratcheuse. It is an online music maker that lets you play with packs of music loops shared by professionals on an intuitive music pad.
Try La Scratcheuse's music maker
Share this post