I wanted to write a post about music making equipment for beginners. Often, people ask, "Why is music equipment so expensive?" especially when you're not a professional. As a matter of fact, people have this false idea that equipment for beat making is heavy, when in fact you only need a computer and DAW software. That being said, let's see what equipment is needed to be a music producer.
First, I'll start talking about these two components (computer and software), and then I'll move on to the other types of equipment that beginners should be aware of by giving you a short list of equipment for music production, including devices such as a Midi keyboard, microphones, or audio interfaces. At the end, I'll finish by giving you pieces of equipment that some of your favorite artists use.
What equipment do you need to start producing music? A laptop (PC or Mac) and software are all you need to make beats
Why is a computer necessary?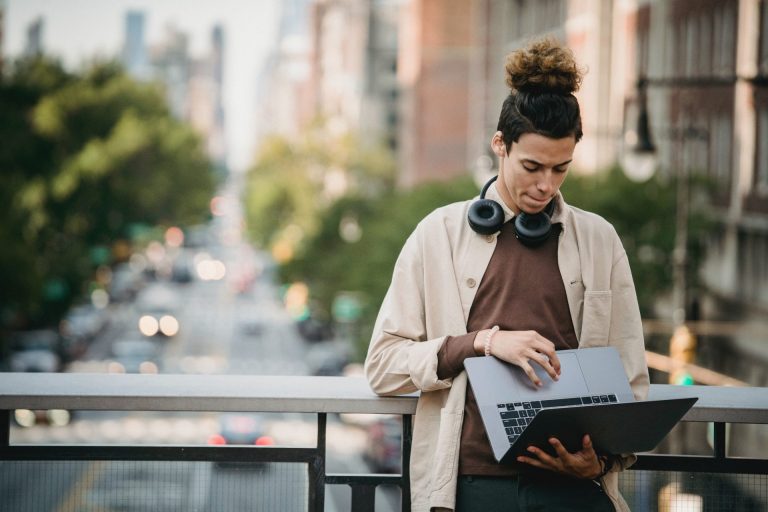 This is quite a vital piece of equipment. Without a computer, it's almost impossible to create beats. If I say "almost," it is because nowadays you can use your iPad or even your phone to make beats. The computer is the piece of equipment that is going to run everything. In short, the computer is the first thing to have in your music producer starter equipment.
Besides, you'll need it to use your music composition software, helping you record, mix, and export your beat. Moreover, it's the key component that connects your other pieces of equipment, such as the microphone, the keyboard, and more.
What kind of computer?
Now, the question is, which computer do you need to make beats? Don't bother too much if you don't have money. Just use what you have. However, if you can afford a new piece of equipment, you must take into consideration the RAM, the processor, and the storage capacity.
As long as you respect these factors, it's only up to you to decide on a laptop or a computer. For the latter decision, I would say it's a matter of comfort. In my opinion, I prefer a strong laptop that you can move everywhere. If you need more comfort at home, you can plug additional screens into your laptop to have more space when you work.
I've read a useful post from voicesinc.org on the best computers and laptops for making music. Basically, they say that you should have a minimum of 8 GB of RAM (random access memory), but 16 is better. They also say that you should have an I5 or I7 processor for a PC. If you use a Mac, don't bother; the processor is good enough. Last but not least, you should check the storage capacity of the computer to be able to store a ton of tracks and manage a large library of samples.
The music production software, or DAW
Like the computer itself, the software is unavoidable. If you don't use software, how do you want to record or compose something? A Digital Audio Workstation (DAW) is a music creation software that allows users to record sounds on their personal computer. It is used for sound recording, sound editing, MIDI editing, mixing, and mastering, among other functions.
There is a large choice of software depending on your beat-making level. You can use GarageBand, La Scratcheuse or more professional tools such as Ableton Live 11, FL Studio, Cubase or Pro Tools, for instance. In this post, "The Best Software for Music Production in 2022," we gave a broad definition of what a DAW is (Digital Audio Workstation) as well as a large list of DAWs for beginners to start their beatmaking career.
How to make a song with no equipment at all
Let's see how to make music without equipment, or at least with what you have at home. To the question, "What does a beginner music producer need?" The answer is a computer and software. That's all you really need as a beginner.
In music software, you get to use virtual instruments, among other functionalities. To control them, you can use the note sheet programs and select with your mouse or your computer keyboard the notes that you want to play. On the internet, you will see tons of tutorials showing you how producers write beats using virtual instruments that can be controlled by a computer.
Also, you don't have to compose everything on your own at all. You don't even need to use virtual instruments to make beats. You can use music loops. For instance, you could choose a drum loop, a melody, a bass, and chords, then structure them, mix them, and make a beat. Software generally comes with a sound library.
For instance, there is this French artist called Christine and the Queens, who released a top song uniquely made with loops from the Logic Pro DAW software. It has created a controversy, but whatever we think, she composed a whole beat with samples only. The beat in question is: "Damn, dis moi" (damn, tell me). Listen to the song here.
At La Scratcheuse, we specialize in the latter field: making beats using loops. We provide you with a music pad online on which each button represents a loop. By adding music loops together, you make awesome beats. Try it now online and have fun making beats in no time.
In any case, whether you create your own music using virtual instruments and note sheets programs or using predefined music loops, the result is the same; you only need a computer and software as equipment to make beats.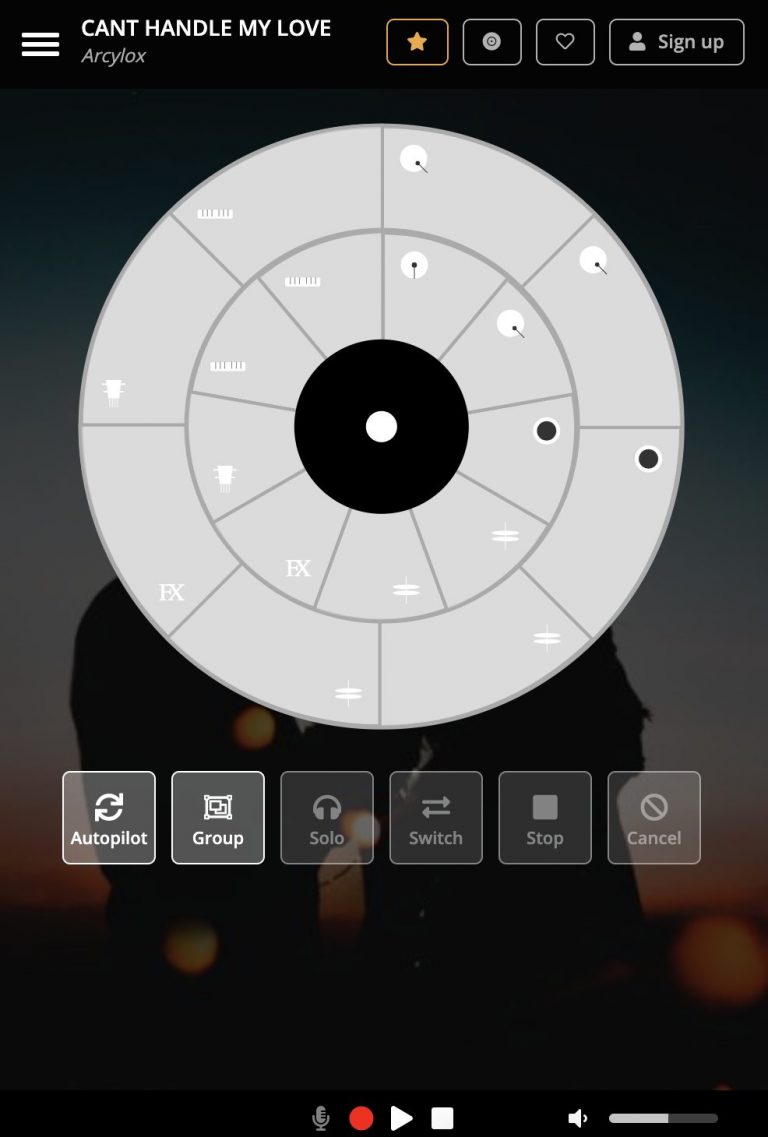 Make a beat online on La Scratcheuse

What can you add to your beat making equipment after a computer and a software?
What do you need to make music at home? Above, we've seen why a computer and software are the basic beat making equipment. But, to go further, there are other pieces of equipment that you can acquire to improve your music producer desk. In our opinion at La Scratcheuse, we think that, next to the computer and software, it's interesting to get studio headphones, a midi piano keyboard, and an audio interface to plug in the microphone and instruments. Besides, a sample library is also cool to invest in. Let's go deeper into this beat making equipment list.
Studio headphones
Why do you need studio headphones when you can use the headphones that you use for music listening? Well, studio headphones are used by any decent music producer for mixing. However, besides mixing, you should use headphones that make your sound as majestic as possible.
We recommend you read this post published on musicradar.com on the best studio headphones for music production.
Also, you may find studio headphones that can only be plugged into audio interfaces. We will come to this point later in this post.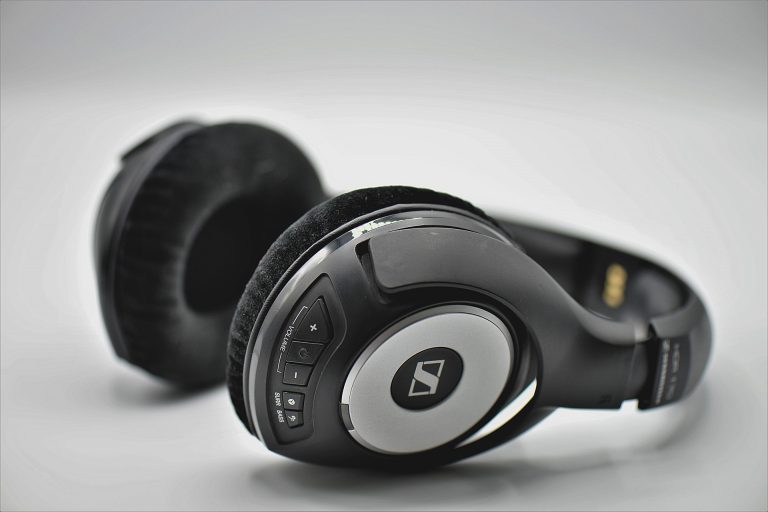 MIDI keyboard
Beatmakers recommend investing in a MIDI piano keyboard to be more comfortable using the virtual instruments rather than using a computer mouse. Thanks to the piano keyboard, musicians can play notes naturally.
A MIDI keyboard is an electronic piano-style keyboard that sends MIDI signals to your computer. More specifically, it's a keyboard that allows you to play virtual instruments.
As a beginner in music production, we recommend you use the AKAI MIDI keyboard.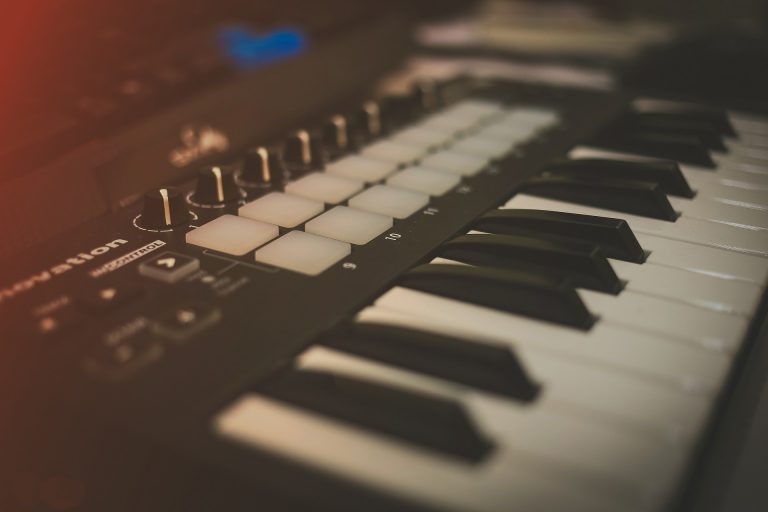 Audio interface
Why do you need an audio interface? This piece of equipment allows you to connect your microphone and your instruments to your computer. For a better understanding, your computer and software can only read a certain type of signal. The audio interface converts the microphone and instrument's signals into ones recognized by computers and software.
For beginners, we recommend you buy a Forcusrite Scarlet 2i2. For more advice on the best audio interfaces for beginners, check out the post written by wirerealm on Audio interfaces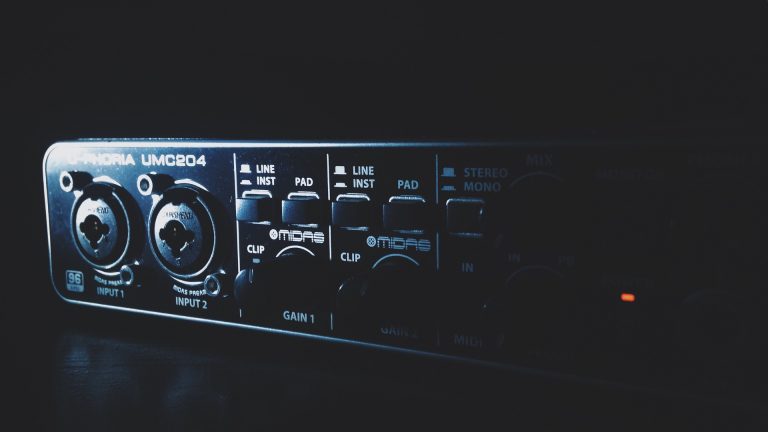 Microphone
If you're a singer or a rapper, you must have a studio microphone. Even if you don't sing, you may need a studio microphone to record vocals and use them as other instruments in your beats. Among microphones, we recommend the following model: Rode NT1-A
There are certain things to consider before you choose a microphone, and the website producersphere.com explains that very clearly in their post on the 6 Best Mics for Rappers / Rap Vocals.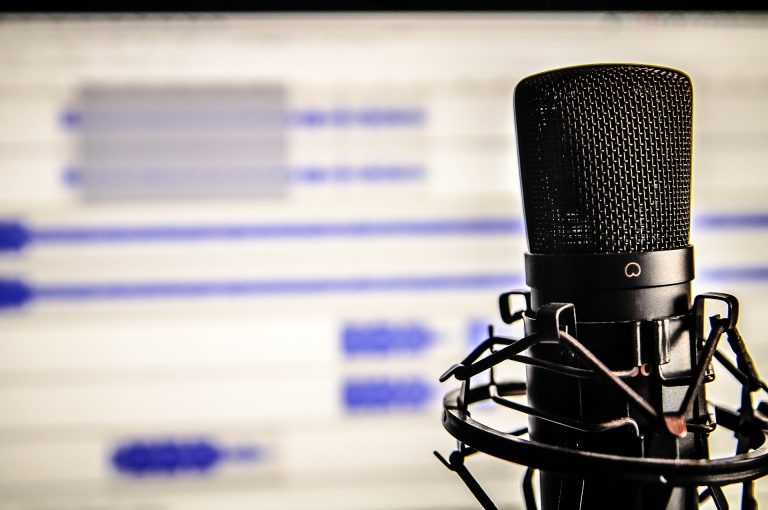 Samples library
Last but not least, the sample library is a must-have in your music producer's equipment list. As I said earlier, you can use pre-defined samples in your beats. You can create your own sample library by composing them, use the library from your music software, or even subscribe to a sound library service such as Splice
What do artists use as equipment for beat making?
One of my favorite websites is homestudioguides.com. They've written a post on the equipment used by famous rappers and producers.
In the post, you will see some professional beat making equipment and maybe some of the best beat making equipment that is used by Drake, Kanye, and Travis Scott.
Drake uses the Neumann TLM 103 model microphone and Ableton Live 10 software.
Kanye West uses the Audio-Technica 4050 Condenser model for microphones, Avid Pro Tools for software, and Beats Studio headphones for headphones.
Travis Scott uses a Neumann TLM103 model for his microphone, for software, FL Studio 11, and for headphones, the Beats Solo headphones.
Read more about hip hop beat making equipment here
A last word on the equipment for beat making
As a conclusion, beginners should understand that the best equipment for beatmakers is creativity. It might be surprising, but the truth is that, except for the computer and the DAW software, you don't need much more to start making beats. With a computer and software, you have a large choice of options you can use to create tons of beats. That's why creativity matters so much.
The rest of the equipment I've shared with you, such as the MIDI keyboard, the headphones, and the audio interfaces, is what you should acquire next. In my opinion, it's not mandatory to start making beats. Obviously, to reach the top level, you will need more tools than I shared with you in this post.
With this piece of content, I sincerely hope that beginners are more aware of the kind of music equipment they need to construct their bedroom producer desk.
Please tell us in the comments what kind of tools you use and add reference models for others to see what you use.
Share this post