Hi dear padawan. Make music, you would like and make it, you will 😉 This beat making tutorial for beginners is made for you!
I'm Yacine BAKIR, I have no skills in beatmaking and yet I'm about to show you how I produced a beat from A to Z. As a matter of fact, I've been using La Scratcheuse's music maker to make the beat.
The post is broken down into 3 parts, each representing a step of the process:
First step : Picking the right pack of samples
Second step: Structuring my beat
Third step : Recording my beat step by step
Listen to the song: https://www.lascratcheuse.com/records?r=6110dfc99b8fce677fdf4c3a
Quick introduction to La Scratcheuse's music maker
La Scratcheuse is an intuitive and simple online music maker allowing you to produce a beat or an instrumental for your songs. Actually, the tool consists of activating and deactivating music patterns or loops.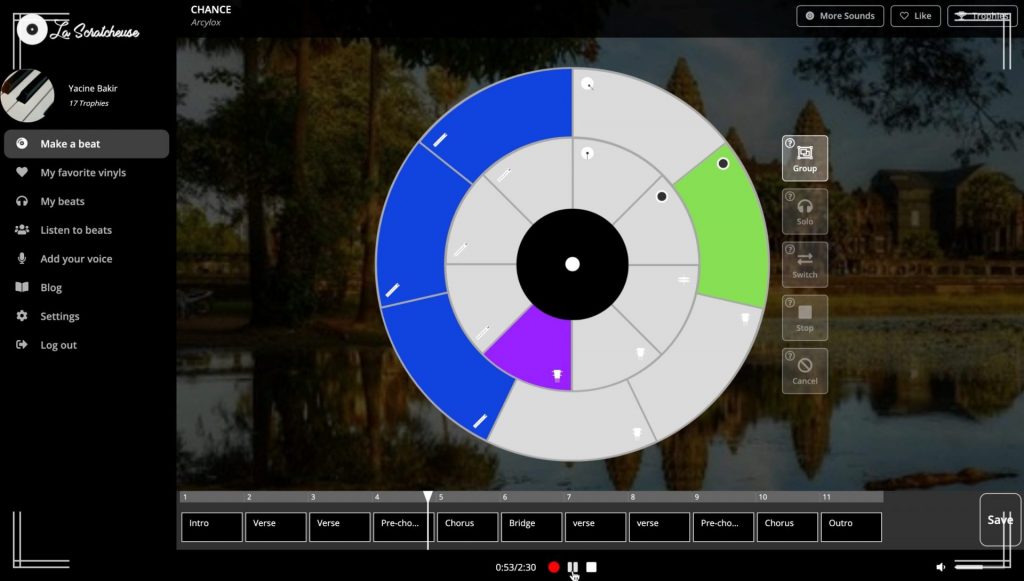 We provide users with a growing gallery of loops. Actually, professional beat makers can even upload their packs of loops on the website to provide beginners with their samples and universe.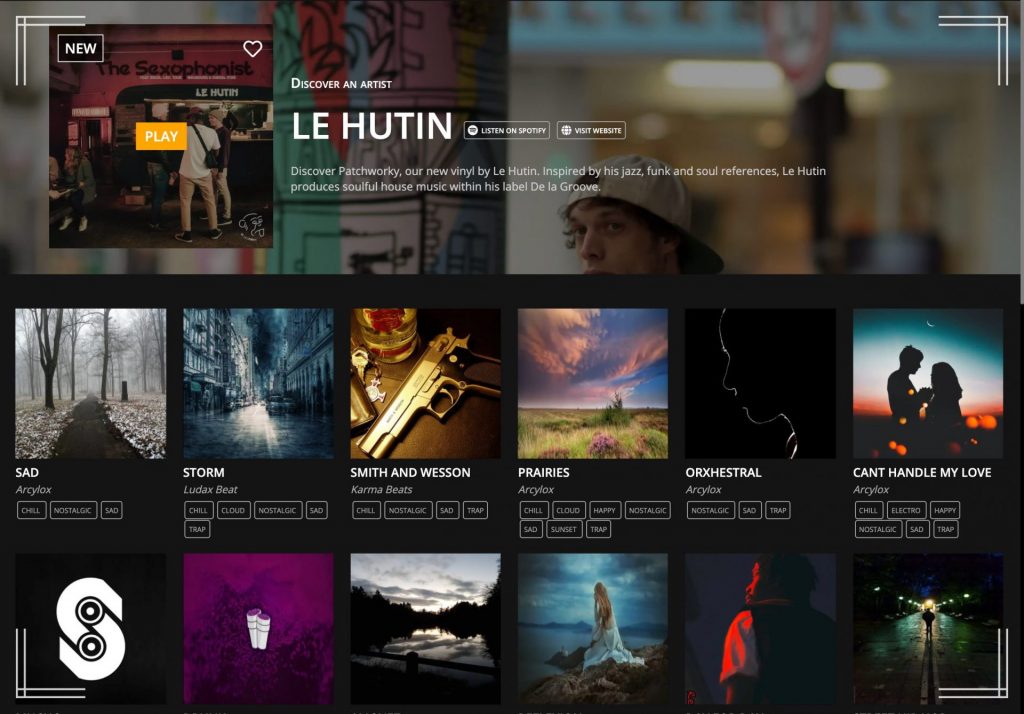 We will have to move on the next part. However, for people wishing to know more about the beatmaker, please visit the following pages
> More info on La Scratcheuse's Music Maker
> Make a beat right now
My choice of sounds for this beat making tutorial for beginners
Let's make a chill beat for this beat making tutorial
For the song dedicated to this beat making tutorial for beginners, I wanted to make a chill beat. As a result, I will need to compose with chill sounds. For this matter, I go to la Scratcheuse's home page and click on the mood: "Chill" to access our library of chill pack of sounds.
What sounds do you prefer?
Our advice is to dig different packs of sounds before you engage yourself in creating your song. In fact, in my case, I hesitated between these 3 packs of sounds.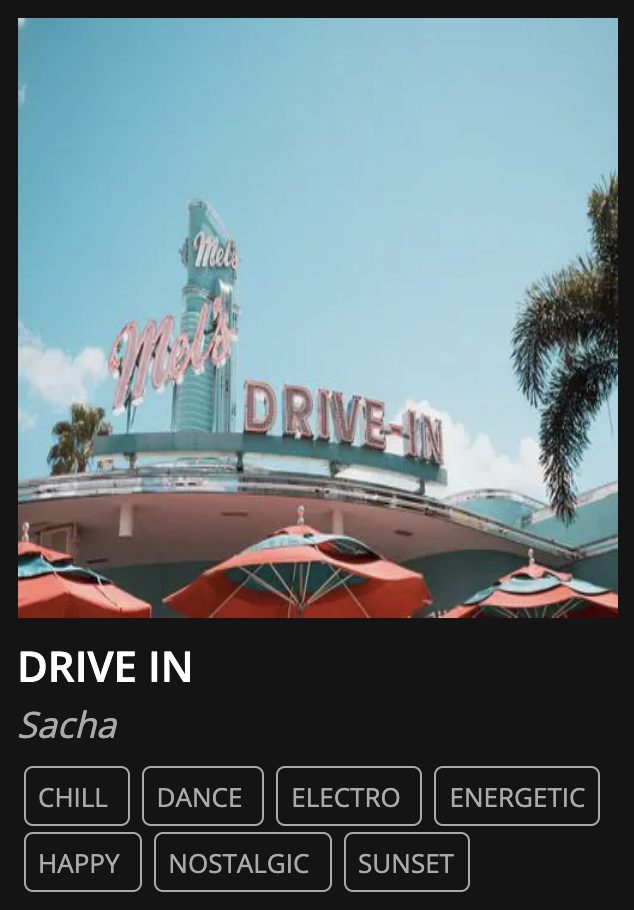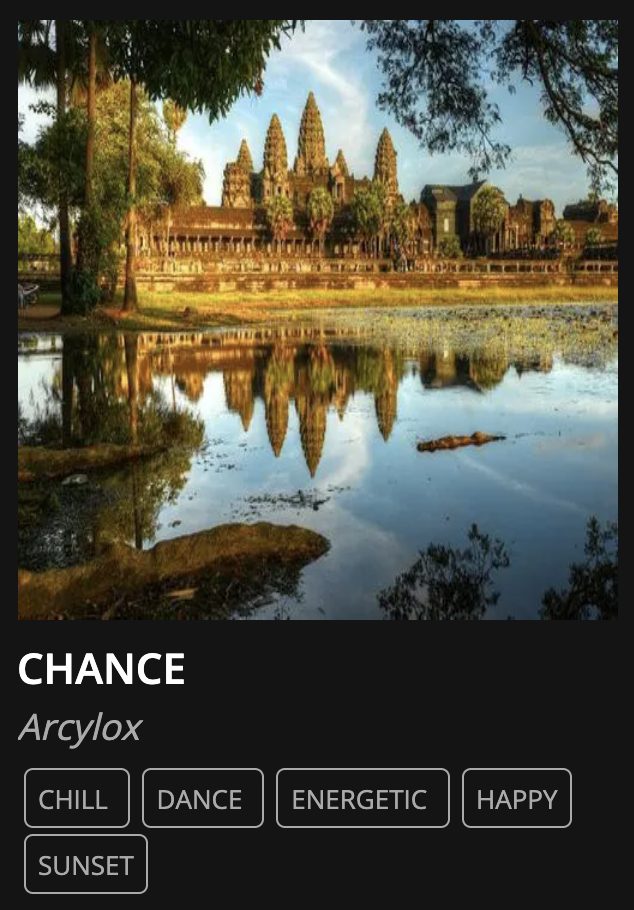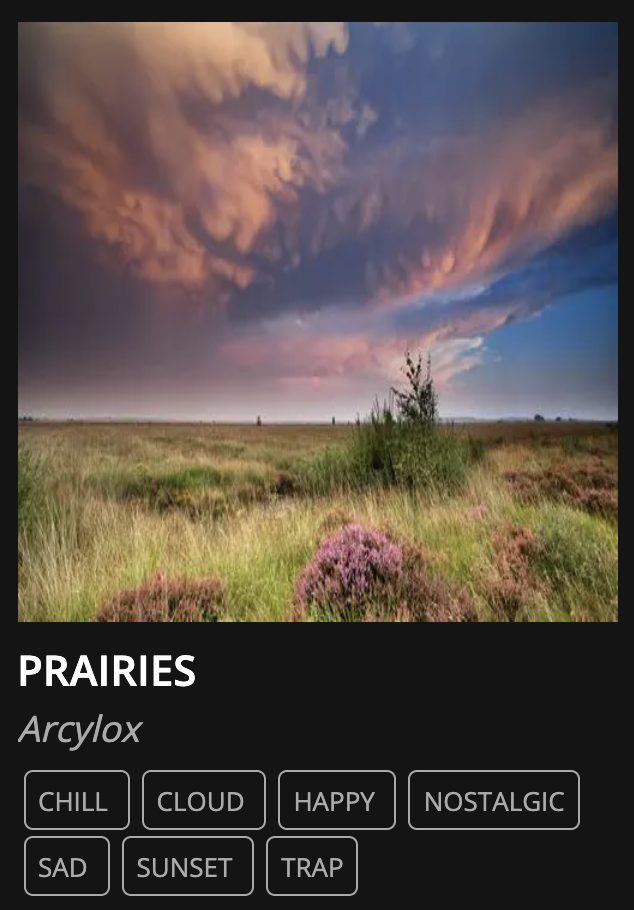 Click on a pack of sounds to try them out and tell me in the comments which pack you prefer. Pack 1, 2 or 3? However, I've chosen the second pack because we've really liked the sound of the flutes. It brings a really chill and childish atmosphere that I like.
By the way, it's very important to let yourself go during the sound digging phase. Choose the sounds that actually inspire you and give you some kind of mental images. These images and inspirations constitute the light that will guide you through the process of making a beat.
Beat making tutorial : Structure your song into different parts
The beat is structured in 11 parts. Structuring a beat is a skill you can learn very easily on La Scratcheuse.
An intro,
A verse,
A pre-chorus
A chorus
A bridge
A verse
A pre-chorus
Chorus
Outro

For more information on how to structure your beat, I recommend you read the following posts:
> How to make beats online as a beginner? (Ideal to learn intuitively about music theory)
> How to make beats for rappers? (ideal to understand how to structure beats for a singer)
Our beat making tutorial for beginners : step by step
Introduction (1 loop or 8 bars):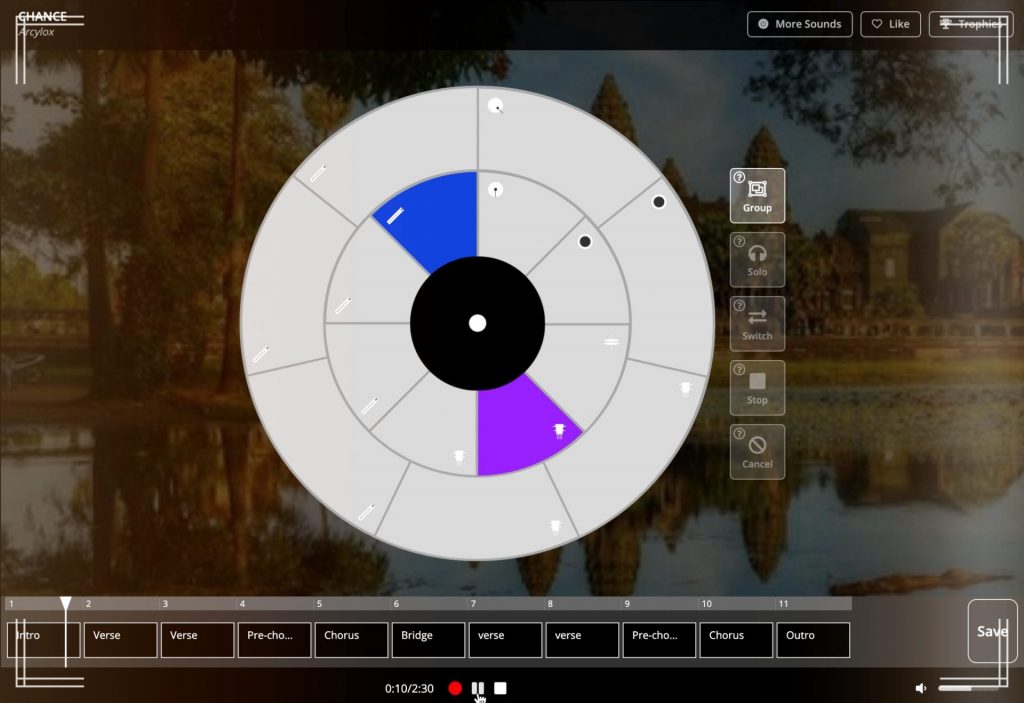 As for the introduction of the beat, I've chosen to use 2 samples only. First the song starts with a melody played with a flute and at the middle of the loop (as of the fifth bar), I added the bass line. As a matter of fact, for an intro, it's usual to have few sounds or layers (2 to 3 samples).
If you want to know more about the classic instruments categories used in a beat, I recommend you read our post on how to to make beats for singers.
First Verse (2 loops or 16 bars):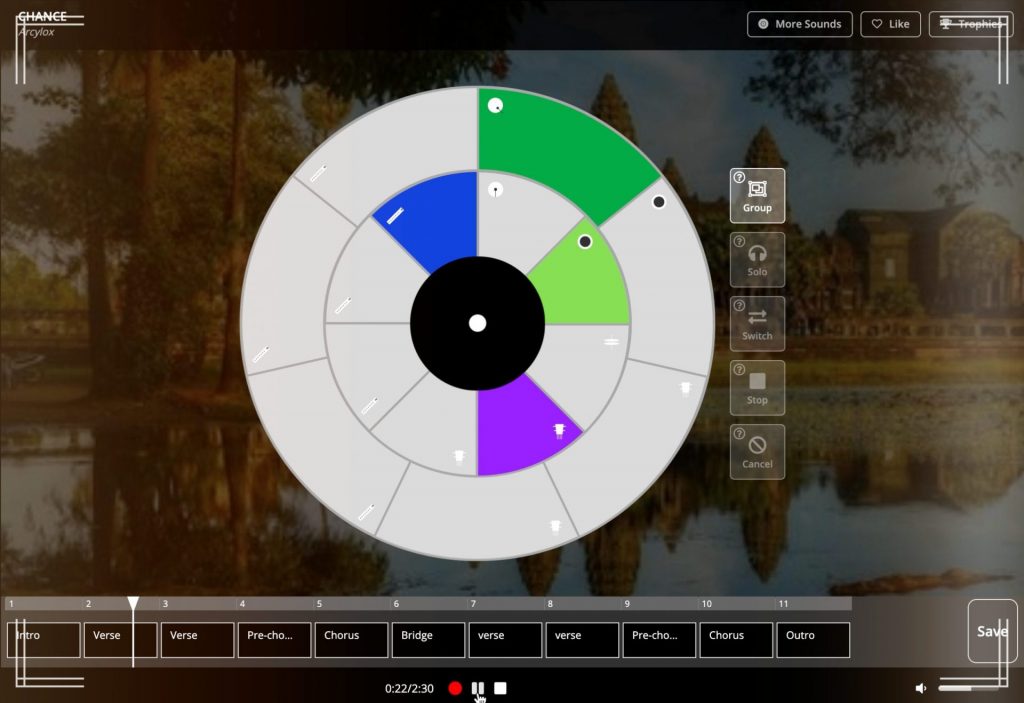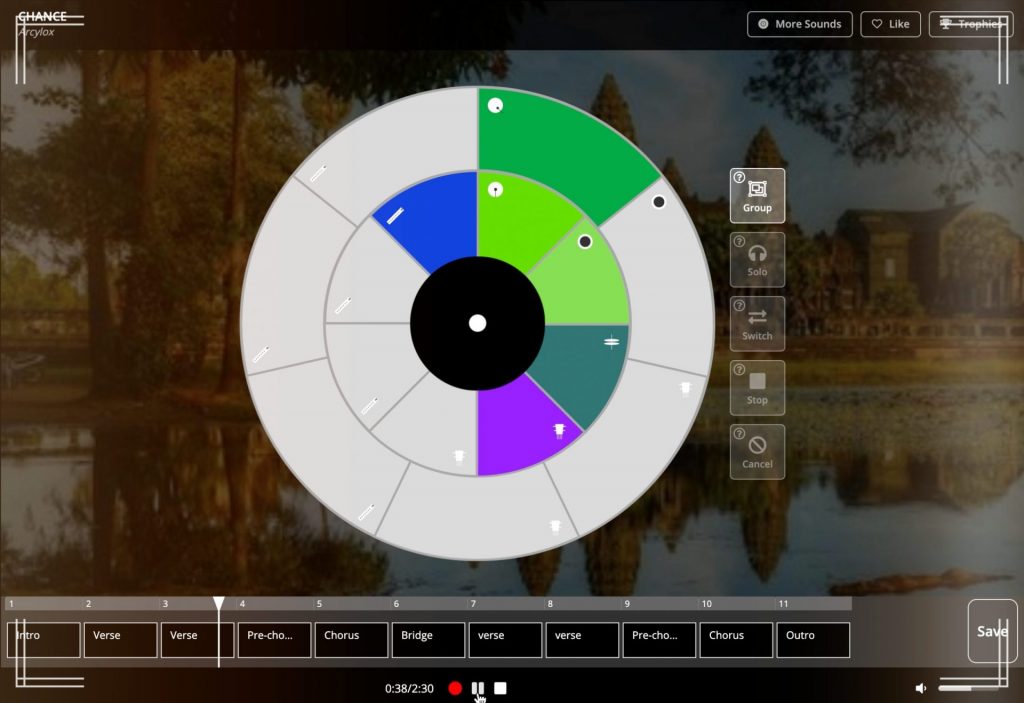 With regard to the verse, we made it last 16 bars, or the usual amount of time necessary for a singer verse.
For the first loop (the first 8 bars), I chose to keep the same instruments as the intro and I added two new instrument patterns, namely drums patterns. I chose to add a light percussion and a snare to bring a soft movement to the beginning of the verse.
In the second loop (the last 8 bars) of the verse, I launched a drum bass to emphasize the song and then I finish the last 4 bars with a hi-hat to accelerate the movement before the pre-chorus.
Pre-Chorus (1 loop or 8 bars):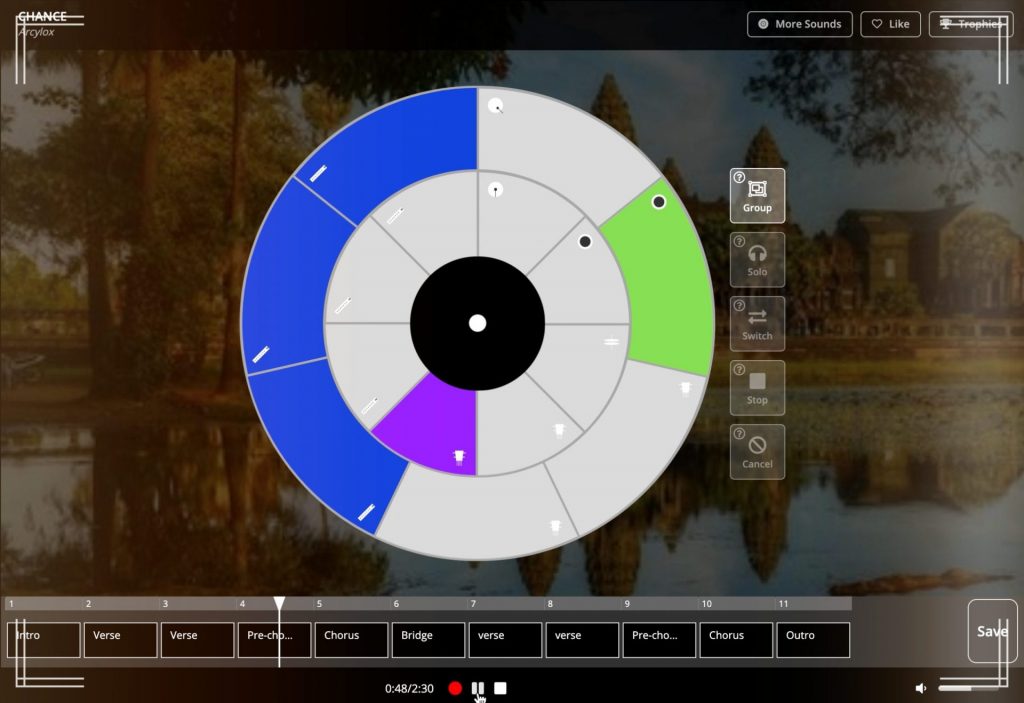 I always add a pre-chorus part in my beat even though it's not mandatory. The role thereof is to announce the next part, namely the chorus and hence to put it forward. I personally find that this part of the beat is a very cool transitioning moment. Sometimes I make a 4 bars' pre-chorus but for this mix I've decided to make an 8 bars' pre-chorus.
As for the instruments I've been using in the pre-chorus, they are different from the intro and the verse, so as to create a contrast between the chorus and the verse part. Basically, I used multiple melodies to create a polyphony and another bass line to bring even more changes. These melodies are aerial and bring a cloud layer before the hook. Moreover, in this part, I withdrew almost all drums, except from a very soft one, in order to create this "cloud" feeling.
Chorus (1 loop or 8 bars):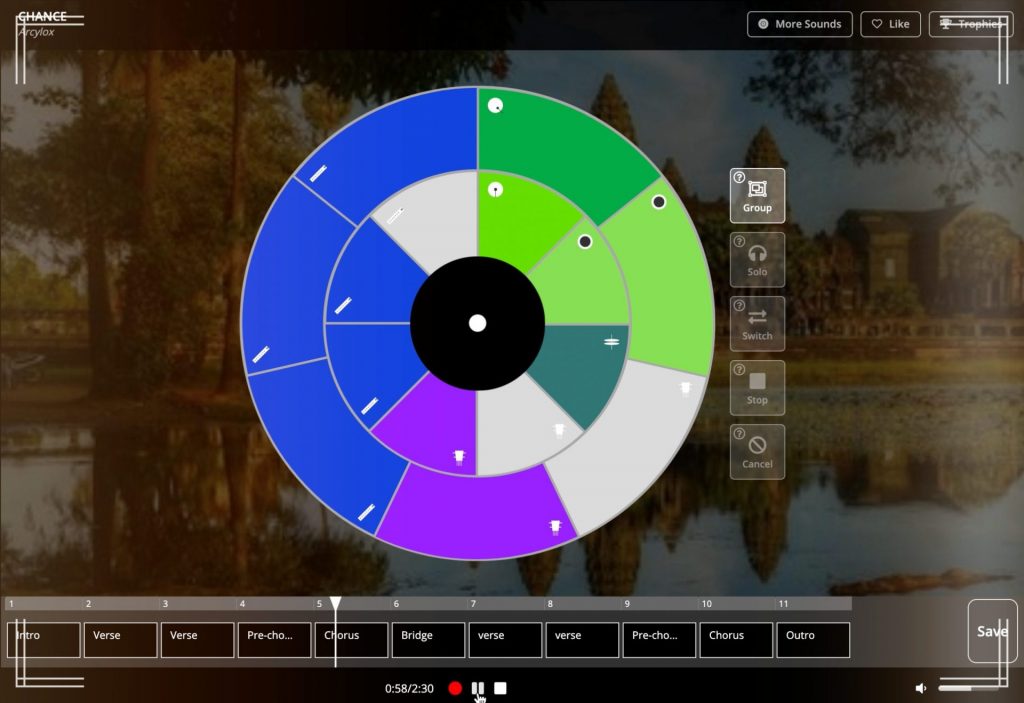 In my opinion, the chorus must be beefed-up and in the continuation of the pre-chorus. As a result the chorus is made of all the instruments playing in the previous part and I added all the drums of the pack. Eventually, there are 12 instruments in the chorus. It is clearly the loudest part of the song.
I usually make a chorus of 8 bars so that it is not redundant. You can make a 16 bars chorus but make sure it is well balanced with the other parts of your beat. In this example, the chorus is between a pre-chorus of 8 bars and a bridge of 8 bars as well. As a result, I could not make a longer chorus at the risk of being bored listening to the beat.
Bridge (1 loop or 8 bars):
Just like the chorus, I like to make a bridge before I spit the second verse. In fact, it just brings a smooth transition from a thick beat to a lighter beat. So! I used 3 instruments as I've done in the intro. Moreover, I used the same percussion and melodies as the intro. The only difference is that I've used another bass line to bring changes in the song.
By the way, there are no drums in this section. Indeed, we had a lot of drums during the previous part. Actually, alternating full drums, light drums and no drums parts in your beat will bring some relief to your song and make it interesting. Make sure you remember and apply this advice.
Second Verse (2 loops or 16 bars):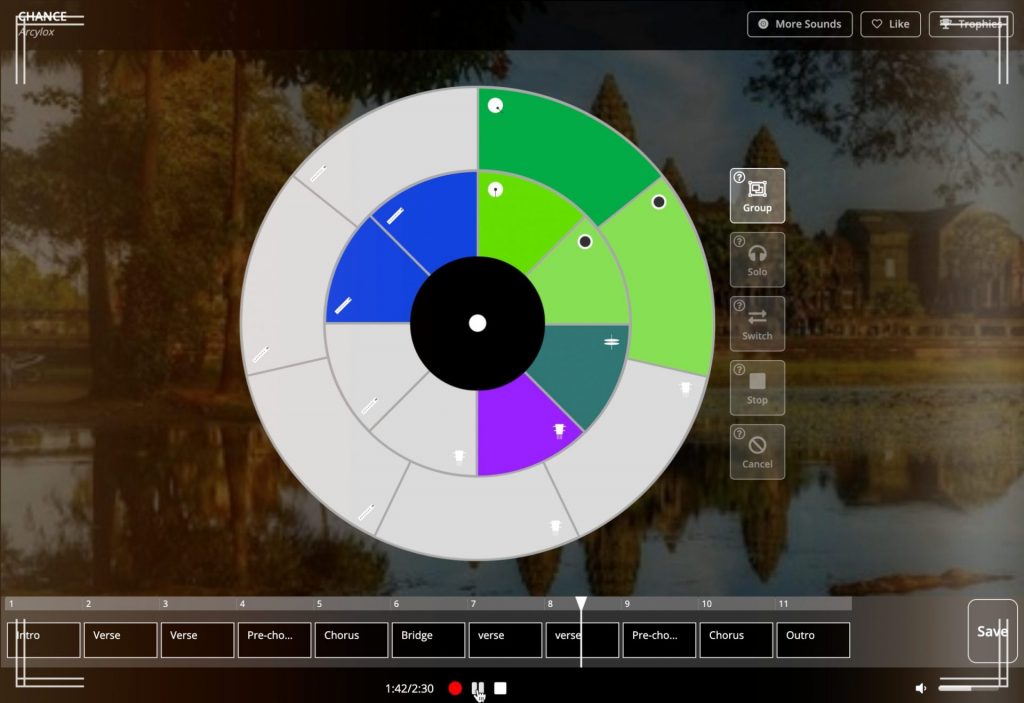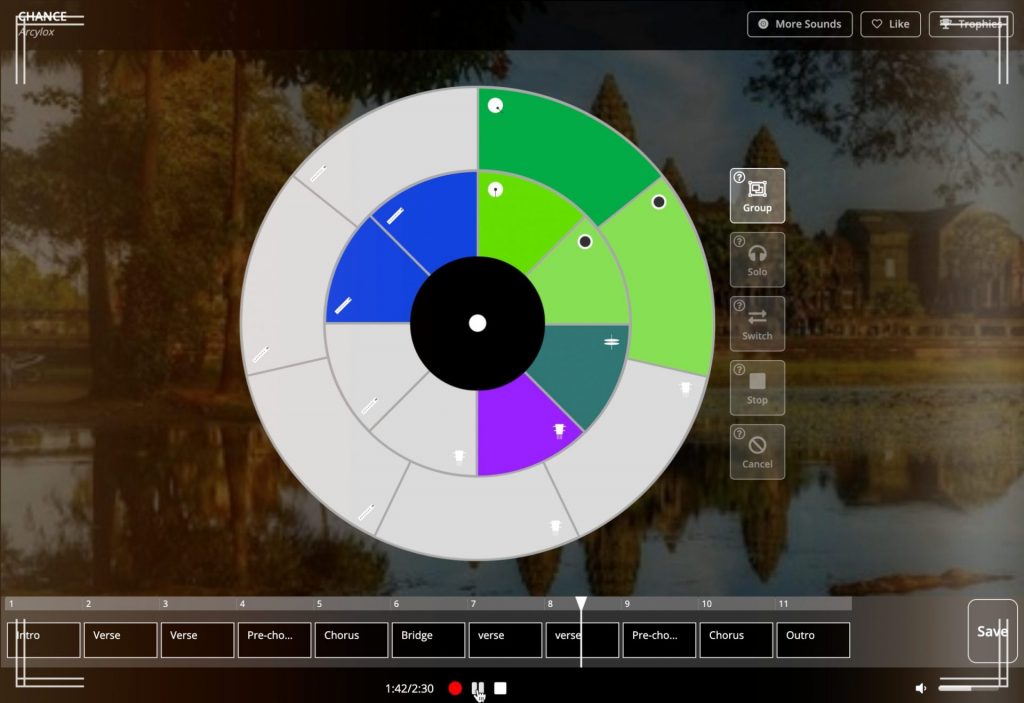 For the second verse, we could easily decided to copy paste the first verse. However, why make it this way, when you could actually create slight variations. Actually, I haven't made lots of changes. Indeed, I only added one of the melodies that I used during the chorus part.
Outro (1 loop or 8bars):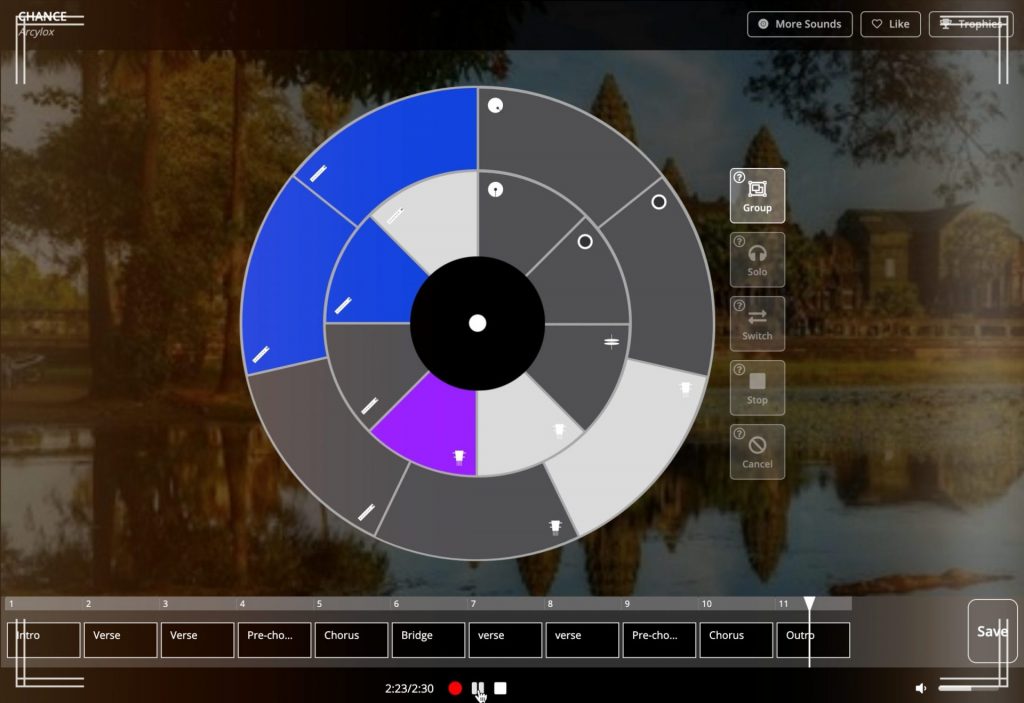 After the last chorus, I decided to close the song with a few samples. As a result, I used 4 sounds, namely a bass and 3 aerial sounds that I applied for the pre-chorus to finish on a "cloud" note.
Conclusion
To sum up our first beat making tutorial for beginners.
First of all, go to Lascratcheuse.com to find a pack of sounds you like. There are a lot of packs of sounds in different moods for you to play with. Secondly, pick one and play with it on La Scratcheuse's Music Maker. After you play and discover the pack of sounds, it's time for you to structure your beat into different parts.
In this post, I've described how I built each part of my beat (9 parts) and why I did it this way. What comes out if it is that you should balance your parts in terms of number of bars and make sure you bring variations in your beat. From one part to another, you can change or withdraw drums, alternate melodies, create a soft-layered part before a beefed-up and thick part. Above all, keep in mind to apply and keep a certain level of coherence as well as constant variations in your beat so as to create an awesome and appealing beat.
Have a good time making beats on La Scratcheuse.
Share this post