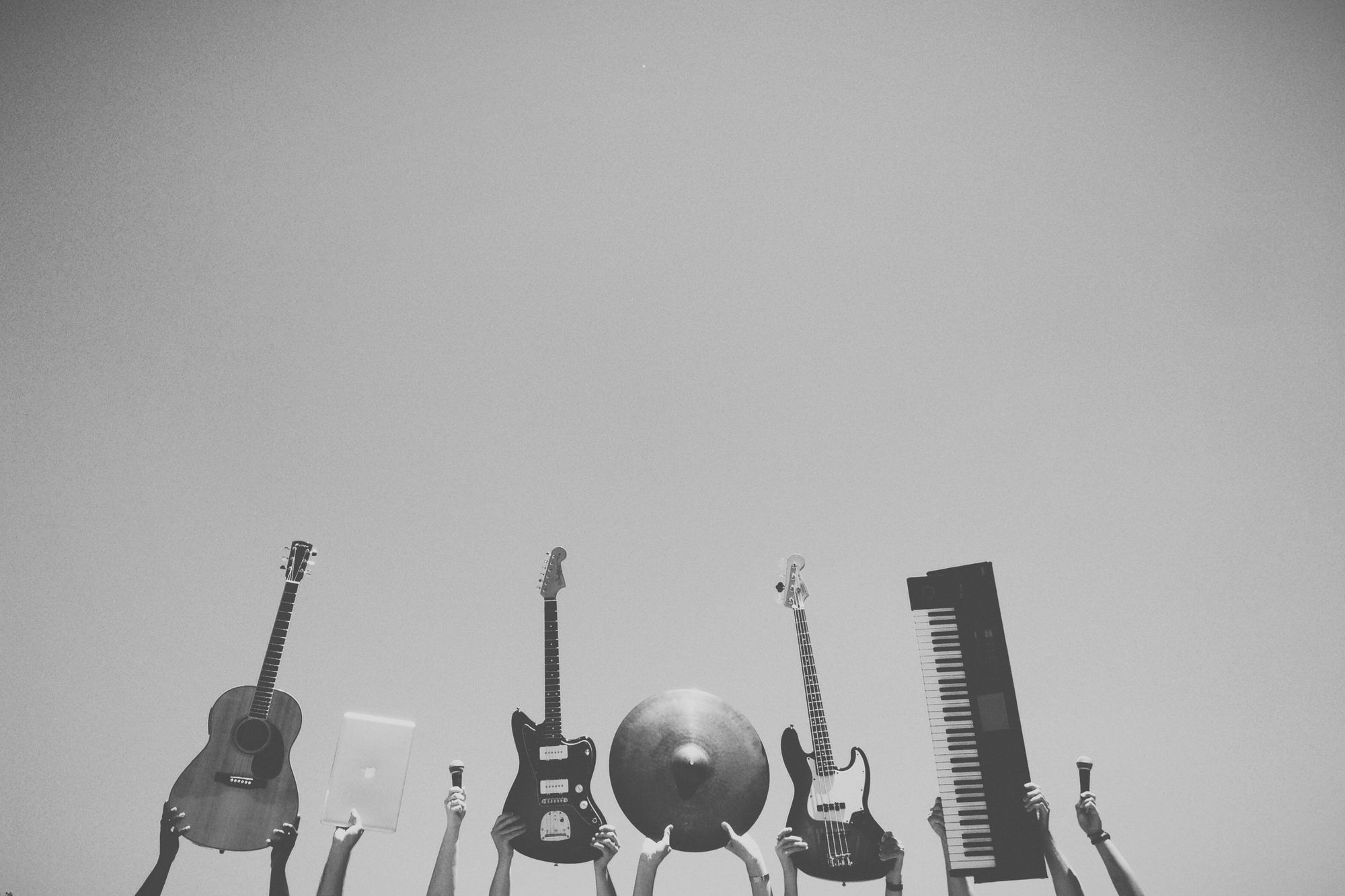 Give your community the power to make music
An online music game allowing your fans to create a beat from samples you share with them.
CREATE YOUR ACCOUNT
Learn More
Your fans have fun making music with your sounds!
Thousands of users around the world have fun creating mixes on Lascratcheuse.com
Do you like the game?
Vinyl: Deep
Mixes Created: 130
Brice Tout Puissant
Youtube Channel: 6K followers, 100 videos
Has created 2 vinyls on La Scratcheuse
Create your own vinyl on La Scratcheuse now!
Publish vinyls for the community to increase your visibility
Artist Page
Create a public profile
Vinyls
Share your samples
Vinyl Boost
Export your vinyl
Press your first vinyl on La Scratcheuse
Make us discover your musical universe: RnB, Reggae, Pop, Rock...
How to create a vinyl
Publish your best sounds
STEP 1
Upload 15 to 20 samples
2 types of samples:
Looping Samples: Looping, Same length
One Shot Samples: Fired once, Free length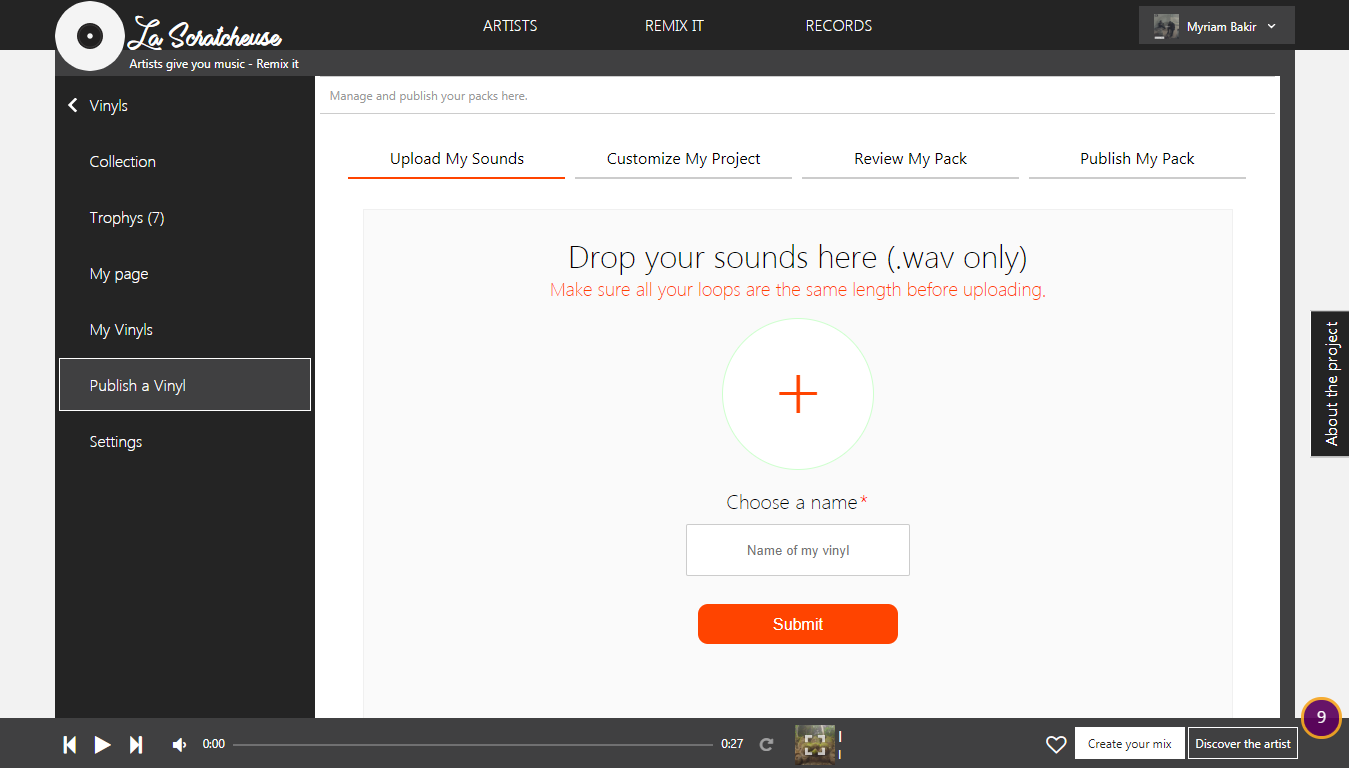 STEP 2
Customize your vinyl
Choose:
Your vinyl cover
Your vinyl background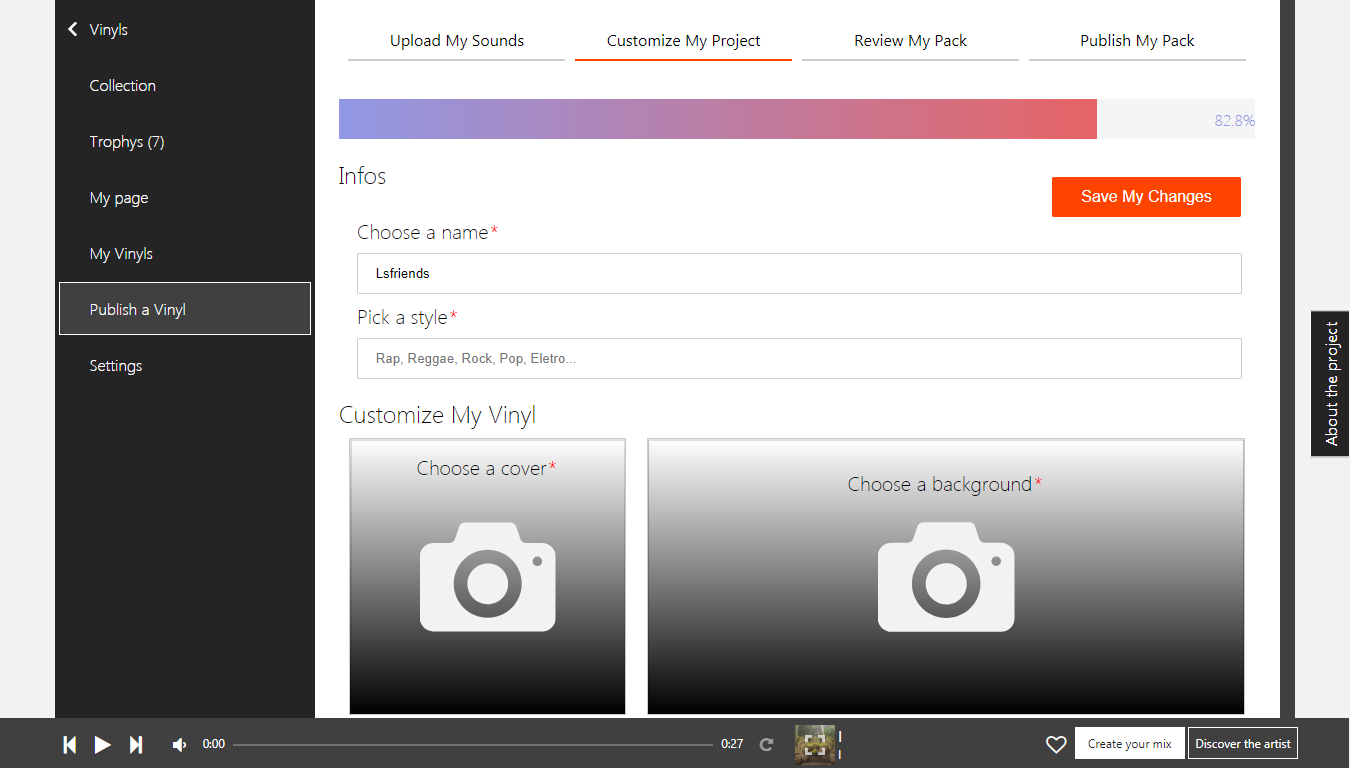 Your vinyl is ready!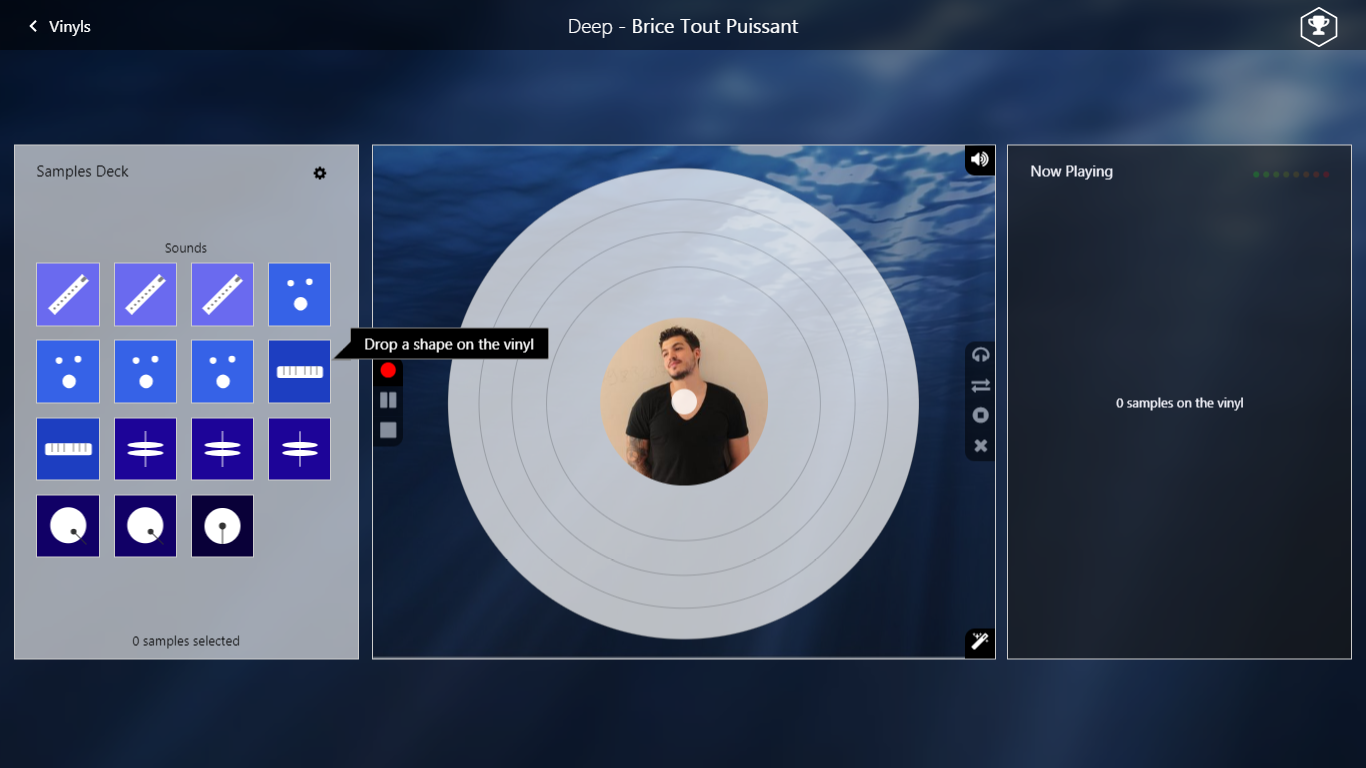 Vinyls
Create and manage your vinyls collection
Our users will love discovering your work, playing with your samples, and sharing their musical creations on social networks. Gain visibility and attract new followers easily.
Get more likes and followers on your social media pages
What can you do with your La Scratcheuse account?
Manage a public page
Share your music, pictures, videos,...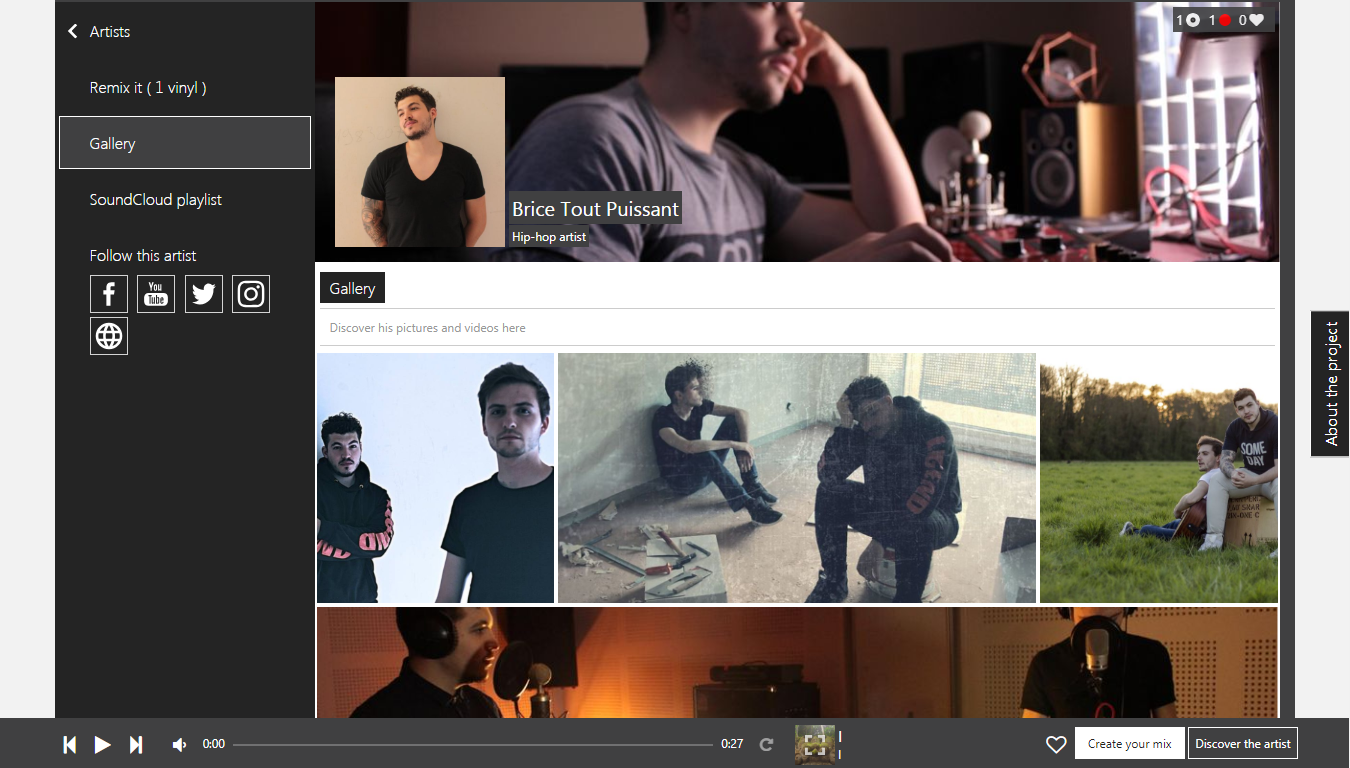 Music
Share your Soundcloud playlists
Make your new found followers discover your music
Media
Share your images and Youtube videos
Enjoy a Media Gallery on your public page
Links
Add in links to your social media pages and to your website
Redirect your fans to your other platforms to maximize fidelity
Offer a musical experience
Increase your web visibility, engage your community, and boost your promotion drives
Share your vinyls online
An interactive musical media
STEP 1
Create a vinyl on La Scratcheuse
to gain visibility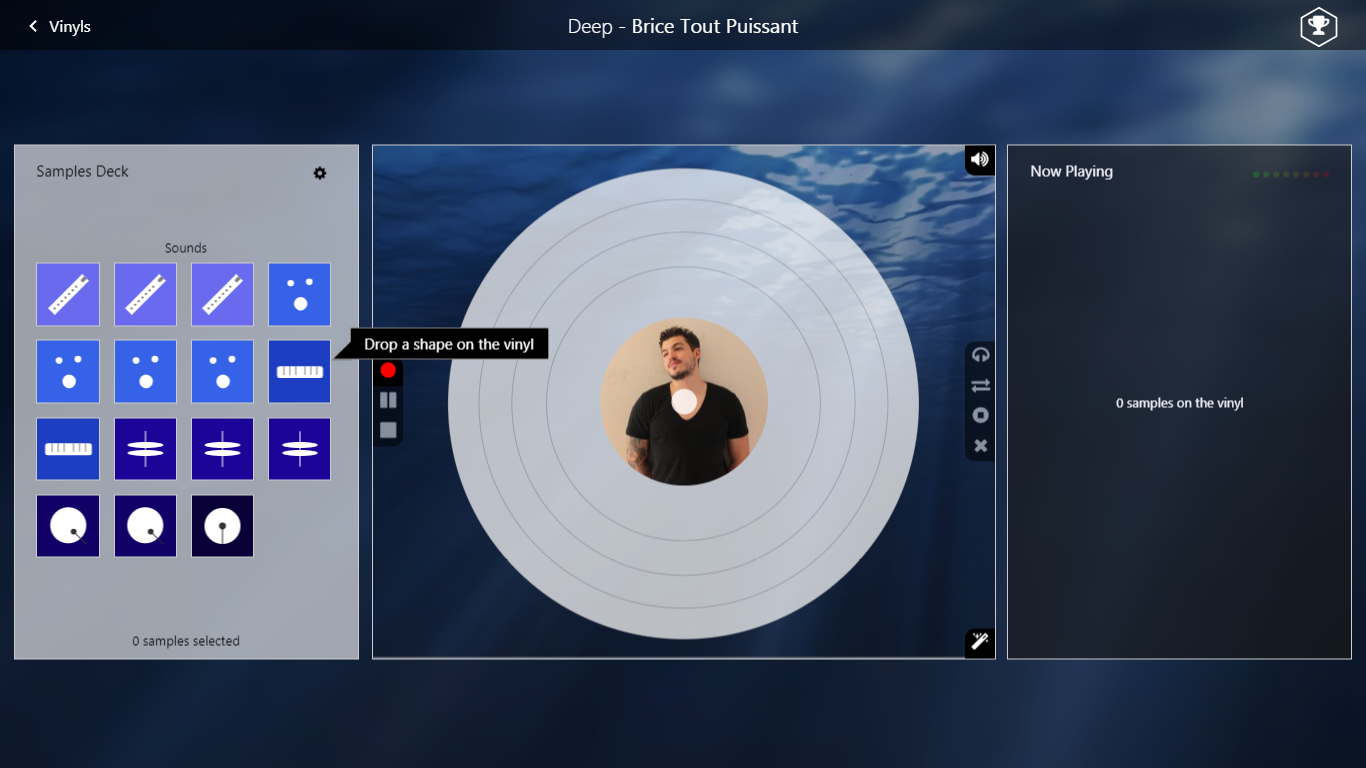 STEP 2
Embed your vinyl on your website
or directly on Facebook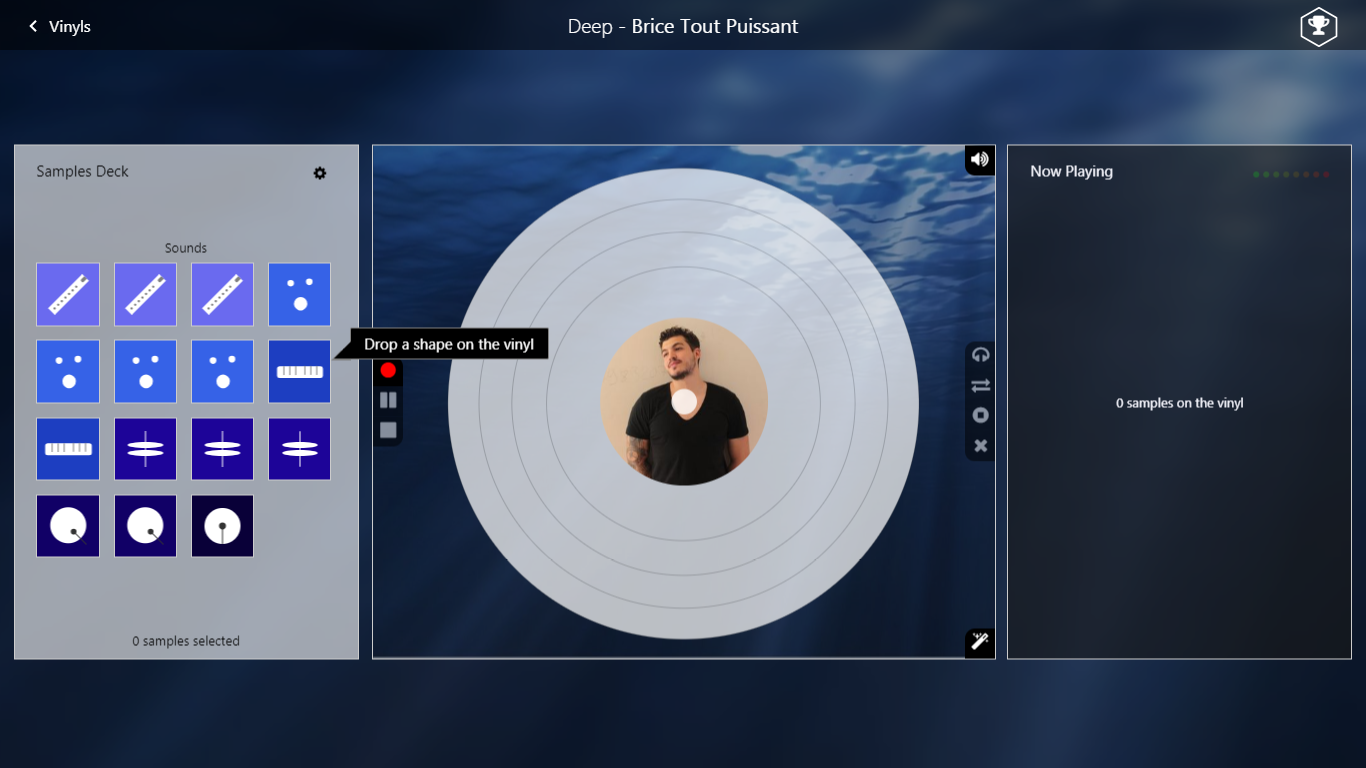 Embedded Vinyl
Drive more traffic to your website
La Scratcheuse allows you to embed your vinyls to easily integrate them to your own website.
Our vinyls can be embedded on any website. La Scratcheuse is compatible with any major CMS: Wordpress.com + Wordpress.org + Blogger + Wix + Over-Blog + ...
Press Vinyl
Increase visibility and reach
Get media coverage easily
Soon, La Scratcheuse will open a Media Corner to allow web medias to embed vinyls in their articles. You will then be able to create press kits with vinyls, press releases, links,...
Social Networks
Community
+
Branding
User Experience
+
Web Marketing
User Acquisition